Deep Dive: The DSW Lean Series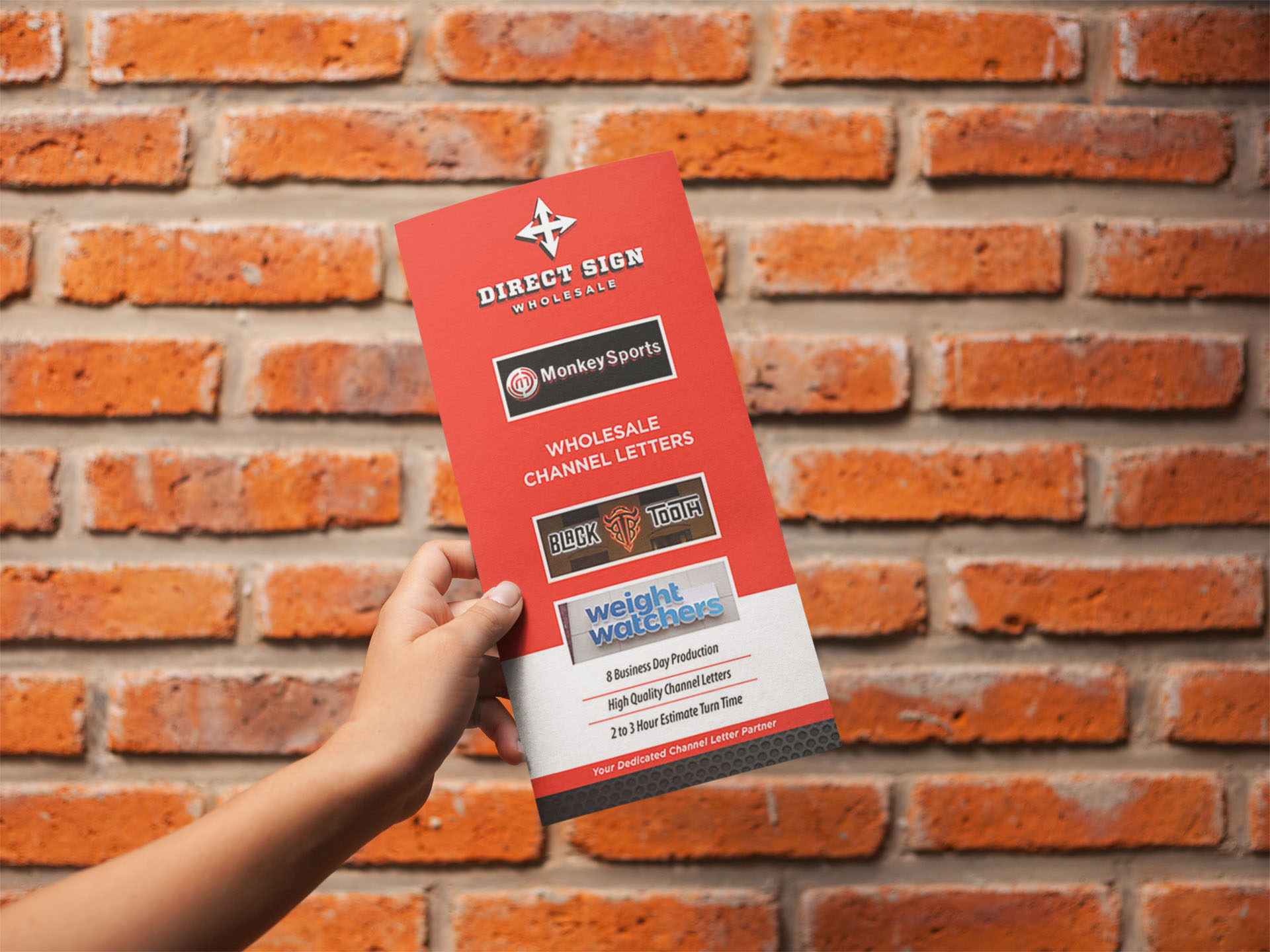 We've already introduced you to our groundbreaking new Lean, Red, and Black series of channel letters, but how can you convince a client who's waffling on the Lean series that sometimes, less is more? The best part about our Lean series is that, with just a few small differences, clients who might not have the resources to invest in a typical set of our other back-lit channel letters can still get the clean look and sophisticated branding that a back-lit channel letter sign offers their storefront. In this deep dive into our Lean series of channel letters, we want to elaborate on the specific benefits and selling points of this category of our wholesale channel letters.

Learn more: Lean, Red, and Black Series Pricing Explained
Here are some of the best value points of our Lean series of custom-led channel letters. Try bringing them up with your clients who are considering upgrading their signage but aren't sure about led channel letters' price. 
Affordable Without Sacrificing Aesthetics
When it comes to looks, the Lean series offers much the same effect as our Red or Black series of building sign channel letters, without quite such a steep channel lettering sign cost. With 5-inch returns, a full LED lighting system, and customizable, self-attaching letters, the lean series of signage offers the same look as our other channel lettering series, only with a smaller, more manageable price tag.
Quality Materials, Especially for Short-Run Projects or Newbies
For many small businesses that are just starting out, businesses that are still reeling from the steep cost of the COVID-19 pandemic, or businesses who are unsure of how they want their storefronts to look in the long run, our Lean series of reverse-lit channel letters is a solid investment. 
In keeping with the Direct Sign Warehouse promise of giving sign retailers like you a high-quality letter product and exceptional service, we've equipped our Lean series with affordable materials that don't sacrifice quality. The last thing we want to do is offer a product that might make your sales team look bad or cost you clients in the long run. For the Lean series of channel letters, we use ⅛" Optix LD Acrylic & Sloan SE LEDs, which provide plenty of power for your clients' desired sign lighting effect, and are reliable enough to withstand the majority of standard weather conditions. In case of any issues with the self-attaching channel letters, our Lean series line of channel letters also comes with a 1-year warranty, to give your clients peace of mind.

Related: How Reverse-Lit Channel Letters Work
Fewer Design Choices = Easier Design Process
Aside from which materials we use to make the Lean series, the only other difference between these channel letters and the channel letters we sell as part of our Red and Black series is that there are fewer design options with the Lean series of channel letters. Unlike with our Red or Black series, our Lean series channel letters are only available with 5-inch returns, and can only include letters that measure 12 inches to 28 inches in height. Keeping design options tight for this series of reverse-lit channel letters helps us streamline production and ensure quality for your clients' custom LED channel letters. 
Something to point out to your clients in this regard is that most businesses who order our Red or Black tend to go with a 5-inch return anyway, as a 5-inch return is an industry standard for wholesale channel letters, and provides enough of a lightbox for the clearly lit effect that building sign channel letters are known and prized for. Furthermore, most businesses do not want letters smaller than 12 inches in height—at less than 8 inches tall, production on wholesale channel letters becomes difficult and can result in ineffective signage. The odds are also good that if your client is considering the Lean series of channel letters from Direct Sign Warehouse, their storefront is likely not large enough to need channel letters that are much larger than 28 inches high. For the price, the Lean series is the right way to go for many smaller businesses. 
For these and many other reasons, our Lean series of wholesale channel letters make a smart and budget-savvy choice for newer businesses, smaller businesses, and businesses facing higher operational costs due to recent events. For more information about our Lean, Red, and Black series of channel letter products, contact us today or download a brochure.