Direct Sign Wholesale Launches New Mobile Website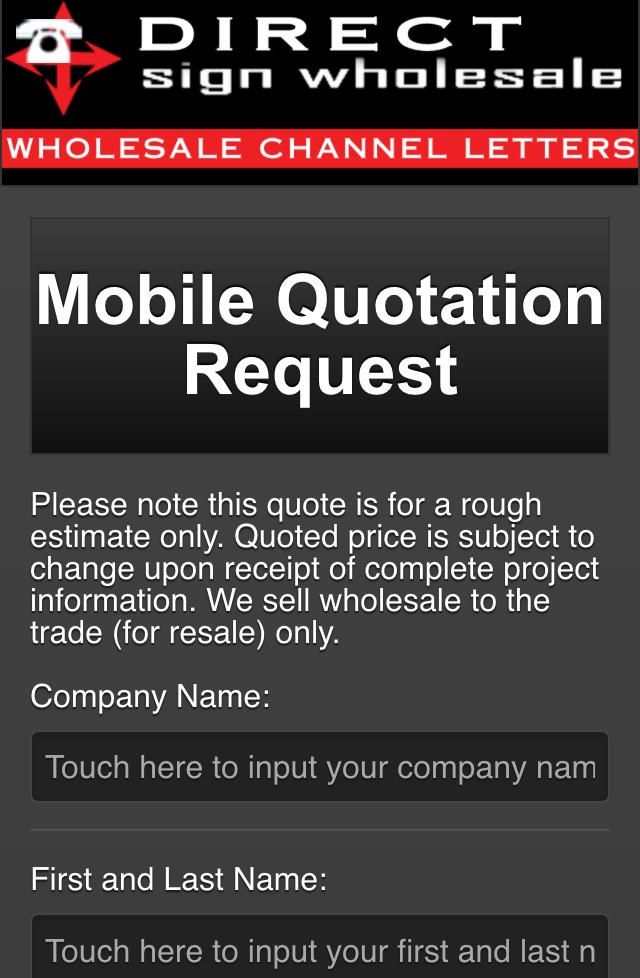 Direct Sign Wholesale has always sought to make getting a quote for wholesale channel letters as easy as possible. Now, with the launch of our new mobile website, getting a quote in the field has never been more convenient.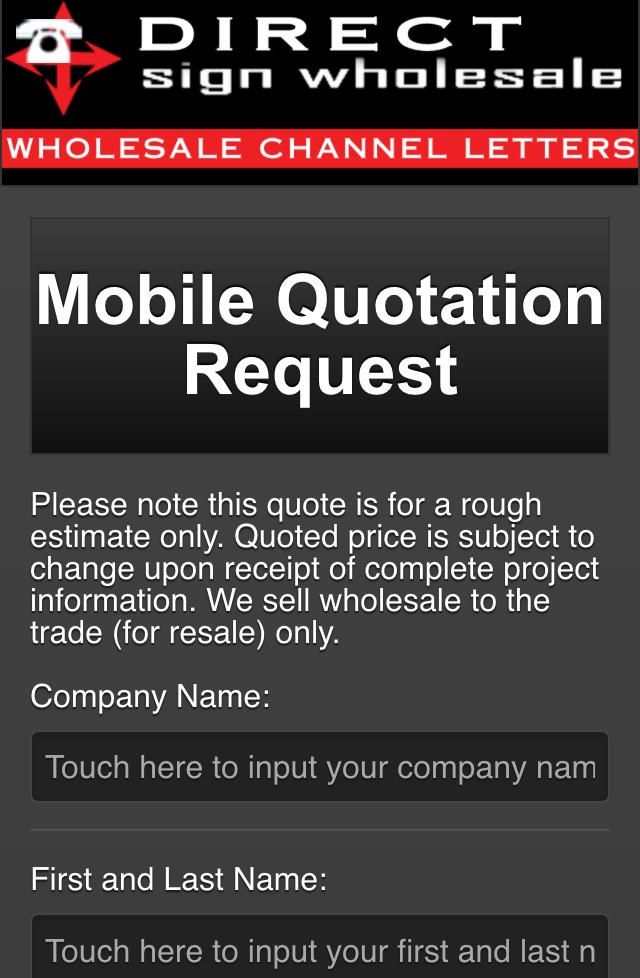 Our new mobile-friendly form allows you to easily select your desired letter type, font, size, text, LED lighting, installation type, materials and more. With the added option to include a site photo with your quote form, our sales team at Direct Sign Wholesale are able to visualize your project space and quickly provide you with the most detailed and accurate quote possible. Next time you're on the go and need a quote for wholesale channel letters fast, try the new Direct Sign Wholesale mobile form. Do you have questions or feedback on our mobile site? Please feel free to contact us.