How Are Channel Letters Made?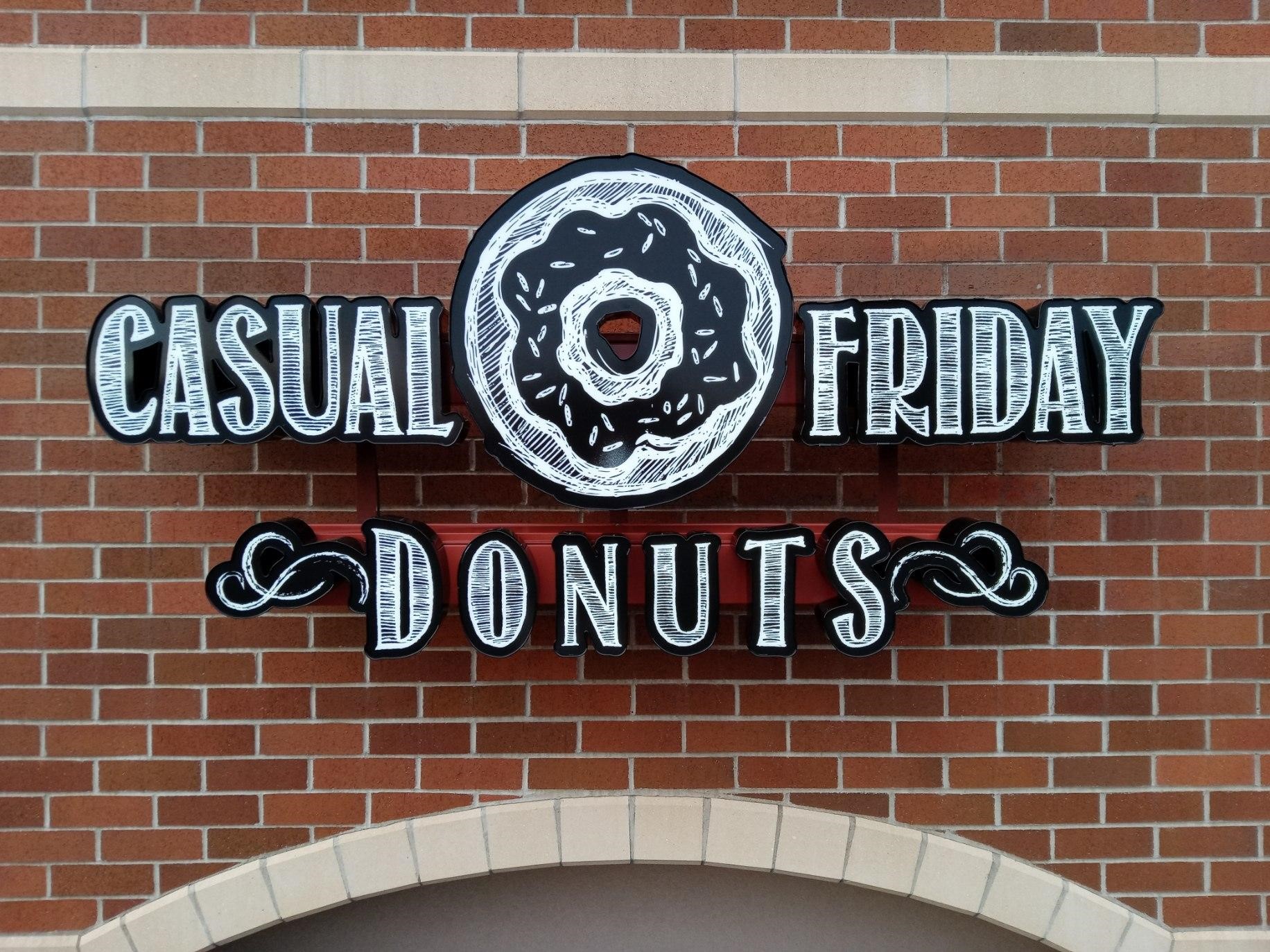 As you know, channel letters help your clients' business stand out from the crowd. With customized colors, sizes, lighting, and logos, just about any brand can use channel letters to bring their business to the next level. But have you or your customers ever wondered how channel letters are made? Although the process may be simple, buying the equipment and perfecting your manufacturing strategy takes time, effort, and continuous improvement. If you're considering outsourcing your channel letter manufacturing, read on to learn how Direct Sign Wholesale manufactures our channel letters – in 12 business days or less!
Create the front and backing
Once we get your order, our graphic designers will create a digital file with the front and back of each channel letter. Once we have the design, we'll cut out the letters of an acrylic sheet, taking care to minimize wasted materials.
Prepare the Siding
Next, we prepare the side of the channel letter, known as the "return." Returns are shaped to form the correct letter by cutting teeth into the parts of the letter that curve the most. This allows the material to bend into the letter's shape without snapping.
Add Customization
If your client opts for a custom color or design, we'll either paint the letters, attach high-quality colored vinyl, or adhere a digital print. We custom-mix paint to match your customer's colors, or they can choose from our variety of vinyl options. A digital print allows us to apply specialized patterns, like gradients, to ensure the letters completely match the business' aesthetic. Of course, we offer acrylic letters in a dozen primary colors to help customers maximize savings.
Assembly
Once each piece of order is compiled, we add the LED lights evenly within each letter to ensure a consistent illumination effect. Once they're secured, we assemble each component of the letters using high-quality adhesives that will withstand the weather, but allow customers to replace the LEDs as necessary.
Quality Assurance/Quality Control
Before our channel letters leave the warehouse, they're extensively tested to make sure they've been properly assembled and attached to raceways or wireways. Then, our Quality Assurance/Quality Control team tests the LED lights to ensure they function properly. If the team spots an issue, the product is sent back to be fixed.
Shipping
When the product is ready, we use eco-friendly shipping methods to safely transport the channel letters to their final destination – customers won't see a single packing peanut! Instead, we create custom-built wooden crates and secure the letters inside. With orders ready for installation in 12 business days or less, it's never been easier to deliver superior channel letters to your customers.
Are you considering outsourcing your channel letter manufacturing? Contact Direct Sign Wholesale today!