Signs from the Shop: Front-Lit Logo Box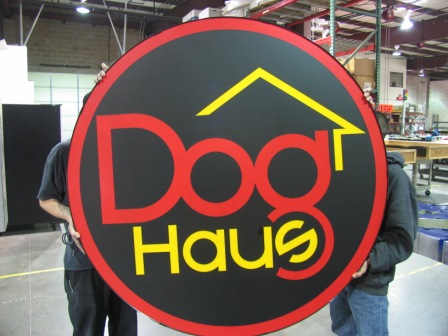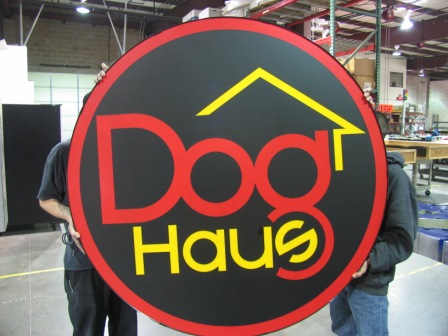 Our next feature on Signs from the Shopis a circular, front-lit logo box. Done in red and yellow, a nice contrasting color scheme, the channel letter sign is sleekly designed and easy to read, even from a distance.
Logo boxes are an excellent addition to or substitution for traditional channel letters. On their own, they work perfectly for custom logo shapes that include a store's name. In conjunction with a set of channel letters, logo boxes provide an enticing visual element to a store name that can be defined in LED letters. Want to learn more about logo boxes or wholesale letters? Feel free to contact us.