Why Channel Letter Font Makes a Huge Difference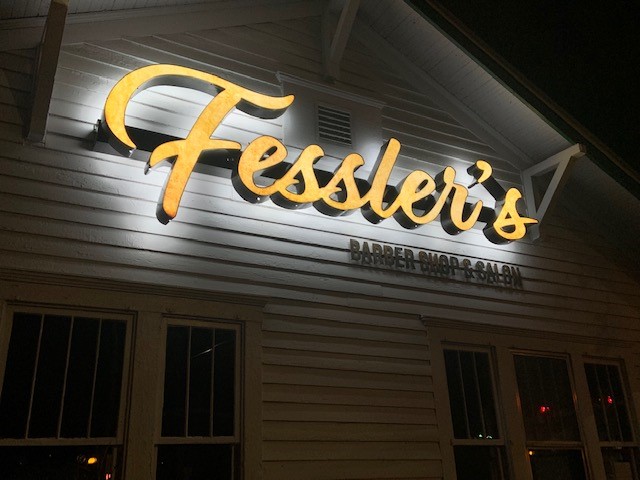 There's no doubt that custom LED channel letter signs are a great way to help your clients' small businesses stand out from the crowd, but did you know that the font that they choose for their channel letters can have a big impact on readability, price, and more? At Direct Sign Wholesale, our commitment is to you and your customers, and because we care about you, we want you to be fully equipped with all the knowledge you need to pick the right font for your wholesale custom LED channel letter signage. 
Related: How Are Channel Letters Made?
Here's how letter fonts for signs can affect your clients' visibility, readability, branding, and ultimately, their bottom line. 
Some Fonts Can Make LED Channel Letters Hard to Read
The type of font your client chooses for their custom LED channel letters can have a big impact on their sign's overall readability. For instance, if your client's font is a super tight, stylized script typeface, it can be difficult to light the thin interiors of each letter. When typefaces are too tight, this reduces the surface area of each letter that is lit from within, making your client's custom LED channel letter sign harder to read. The shape of each letter themselves also factors into readability—if the typeface is difficult to parse even on a computer screen, odds are good that it will not be an effective letter font for a client's channel letter sign. 
Read more: Why Bigger is Better
Some Fonts Can Affect How Channel Letters Are Built
Not only can certain fonts affect the overall readability of your client's sign, but it's also important to think about how typeface choice can affect the fabrication process. When our Direct Sign Wholesale team builds each custom LED channel letter sign, we have to work with the designs we are given. Sometimes, a smaller typeface is harder to create and form returns for, and it can be tricky to install LEDs inside a more narrow letter. On the other hand, if each LED channel letter is excessively wide, we may need to install a second or even third row of LED lights within each letter in order to effectively light the sign. These design choices are sometimes restricted by our capabilities—for instance, we cannot make signage for letters shorter than 8" tall due to fabrication limitations. But other times, your clients' signage design choices can simply add up to a much higher bill than they're anticipating. Communicating with your client about these needs and restrictions in terms of fabrication and sign font choice is key.
Related: Channel Letter Sign Design: Maximize Space for Maximum Value
Educate Your Clients on How Fonts Affect LED Channel Letters 
When selling custom LED channel letters to your clients, you'll likely need to have several conversations with them about how their design choices translate to built and lit channel letter signs. Being able to fully customize signage is important to so many clients, and each client has different and specific branding needs they must follow. However, the last thing you want to do is to sell a client a sign which is overly costly due to the special fabrication needs a tighter or smaller typeface might require. Or worse, sell them a sign which ends up being dimly lit or difficult to read. Preparing for these conversations can make the sales process simpler and more authentic for your clients, and ultimately help you establish a reputation as a trusted wholesale channel letter sign provider. 
These are just a few of the many ways that your clients' design choices can affect the usability, manufacturing process, and ultimately, the effectiveness of their custom wholesale LED channel letter signs. For more information about which lines of Direct Sign Wholesale's custom LED channel letters are most appropriate for your client's design needs, please contact our friendly team of signage experts today.