Why Channel Letter Sign Location Matters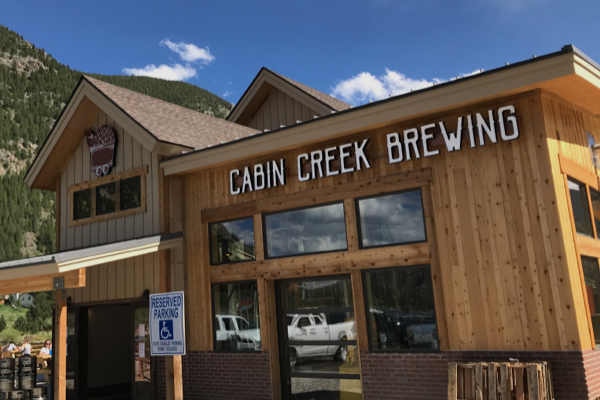 Signage – it's definitively one of the most important aspects of any physical business. Signs clearly communicate brand identity and attract customers. A good sign is a literal beacon in the sky, a lighthouse drawing travelers to your goods and services. Every good business knows the importance of a powerful logo rendered on a striking sign… but sometimes they fail to consider that signage needs to change depending on both business identity and location. In this blog, we'll explore why it's important to invest in signage, as well as which series of DSW signage is best for your customer's location-based needs.  
Learn More: The Three Lines of DSW Signage Explained 
The Importance of Signage
An effective sign is one of the first – and possibly most important – elements of business marketing. Good signage is as necessary as it is ubiquitous, and for a good reason. With a one-time marketing cost, signage creates significant foot traffic, brand impressions, and overall business revenue. The human brain can process an image roughly 60,000 times faster than words, and signage often serves as the very first way customers will interact with a brand. Even in an age of rampant digital shopping, most consumers will enter a store they've never heard of based solely on if they're captivated by the sign. Most customers that enter a store because of its sign will make a purchase.
Because of their importance to brand awareness, marketing, and overall customer acquisition – your signage customers will need a sign that not only looks great but also stands the test of the environment and time.  
Related: Signage Mistakes to Avoid
How to Choose Signage Based on Customer Location 
Location, location, location: it's a huge factor in determining your customer's signage needs. Direct Sign Wholesale offers three tiers of signage solutions – Lean, Red, and Black – to achieve the perfect mix of quality and cost for every buyer. Which tier will best suit your customer's location and environment? 
Lean
Don't let the name fool you; sometimes, less really is more. Our Lean series of channel letters is the ideal choice for a great-looking sign that isn't required to be overly large or complicated. This option is perfect for urban and suburban environments, like strip malls, small shopping complexes, and smaller stand-alone buildings. If a business is trying to cultivate an approachable feel with a smooth, classic, and elegant-looking sign, then the Lean option is an ideal choice. These signs offer stunning visuals excellent for small businesses looking to save money, and the sign quality will continue looking great across standard weather conditions.  
Red
Looking for a more robust, tried, and true option that will stand the test of time? The Red series is for you. Is your customer's business in a high-traffic area with lots of competing visual noise? The Red series will help your customer break away from the pack. This signage tier is fully customizable, is able to run from 8 to 59 inches tall, and features a wide variety of color and lighting options that can create some stunning and showy results. The materials available at this tier are stronger, and Red signs come with a 5-year warranty (with one year of limited labor), making them ideal for installation in harder-to-reach locations and locations with harsher environmental conditions (such as areas with heavy sun or heavy storms).  
Black
Does your customer need the absolute best? Look no further than our Black series. Need maximum visibility? The letters at this tier can be anywhere up to the absolutely massive size of 59 feet tall – leaving no room for customers not to take notice. On top of that, Black series signs offer an unparalleled level of customization in all areas, including color, lighting, and overall style – ensuring that your customer's brand is represented in exactly the way they want. The materials available at this tier are the strongest and best on the market, and Black signs come with a 7-year warranty (with three years of limited labor), making them ideal for installation in both highly urban or highly remote locations, as well as in areas with adverse environmental conditions (such as locales with extreme sun, extreme cold, heavy storms, high bird traffic, or large amounts of sand – such as the desert or the beach). 
No matter the business's location or individual signage needs, DSW has what your customers need to make a powerful statement about their brand. Looking for more information on our signage tiers, or how to factor business location into a signage decision? Contact our team of signage specialists, or download our brochure.